Featured Thrill of Thrift Tips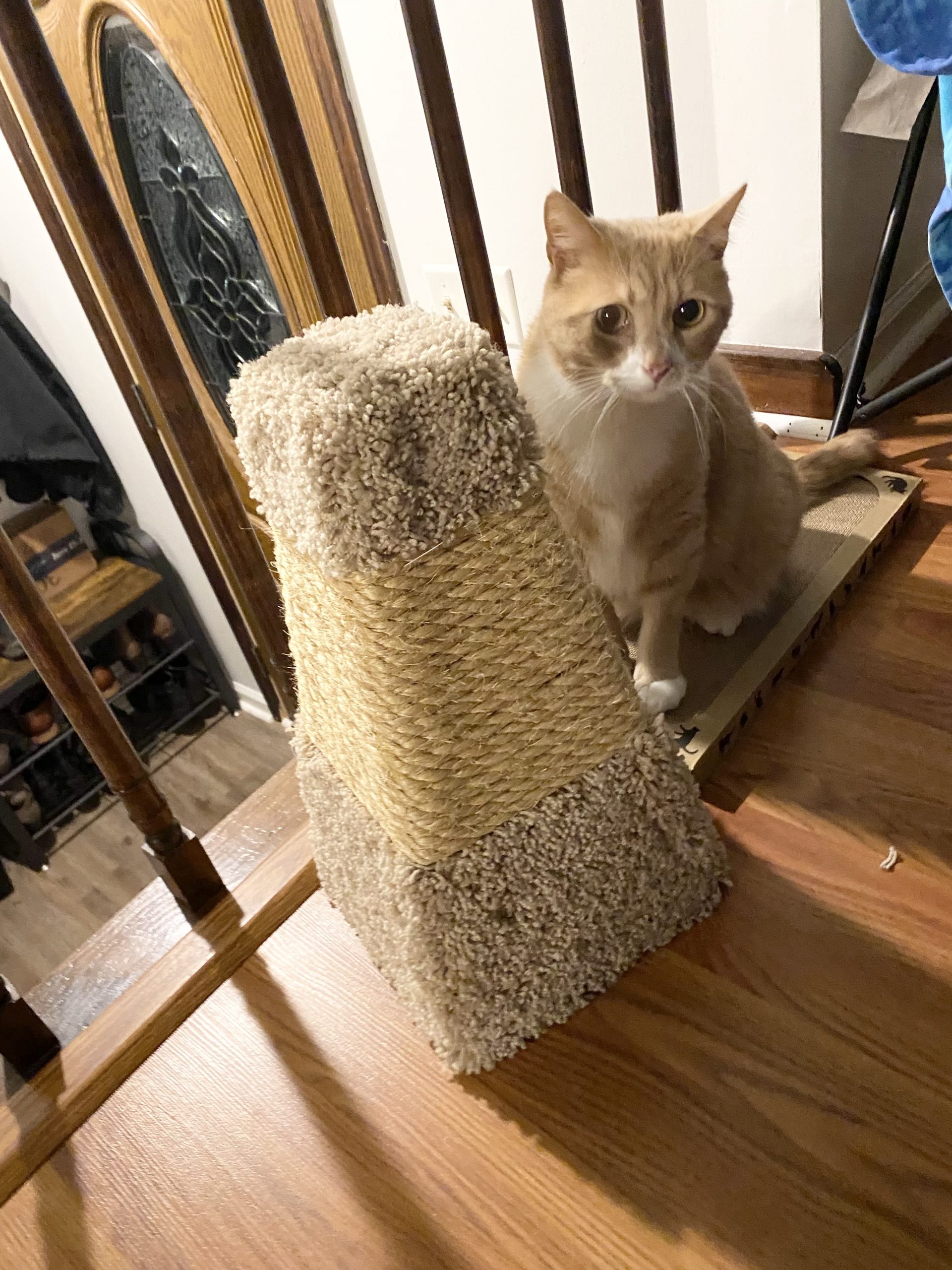 Thrifting for Pet Supplies
New pet or simply looking for pet items but tired of the cost? Check out your local thrift shops for pet supplies! My husband found this like-new cat scratcher from Goodwill for only $3.50. Franklin loves it and so do we because it keeps him from scratching our couch!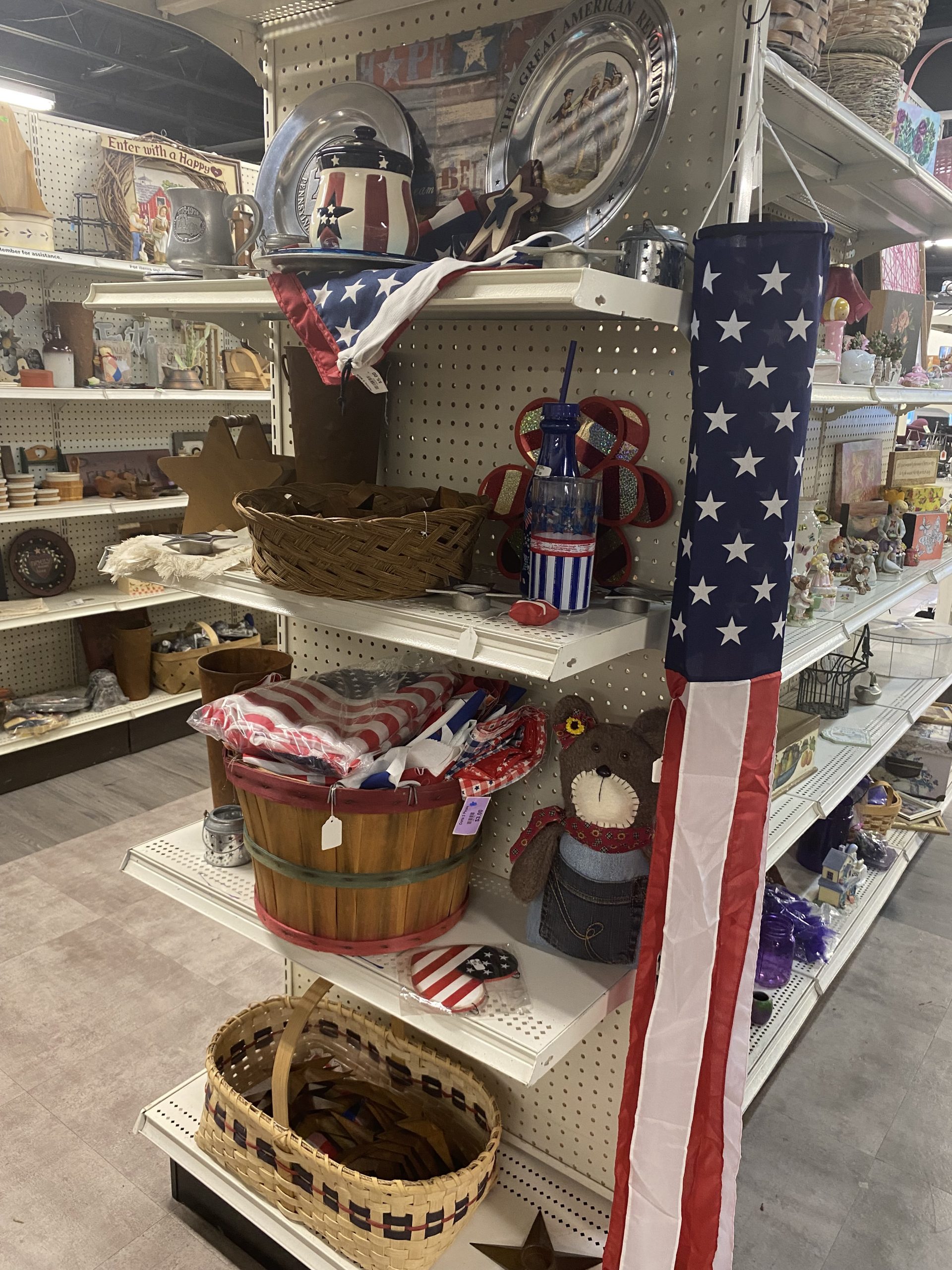 Thrift for party & holiday decorations
Need last-minute decorations for a holiday party? Check out your local thrift shops! Freedom Thrift has sections year-round for all seasons. Pictured here is a variety of decorations to celebrate the 4th of July.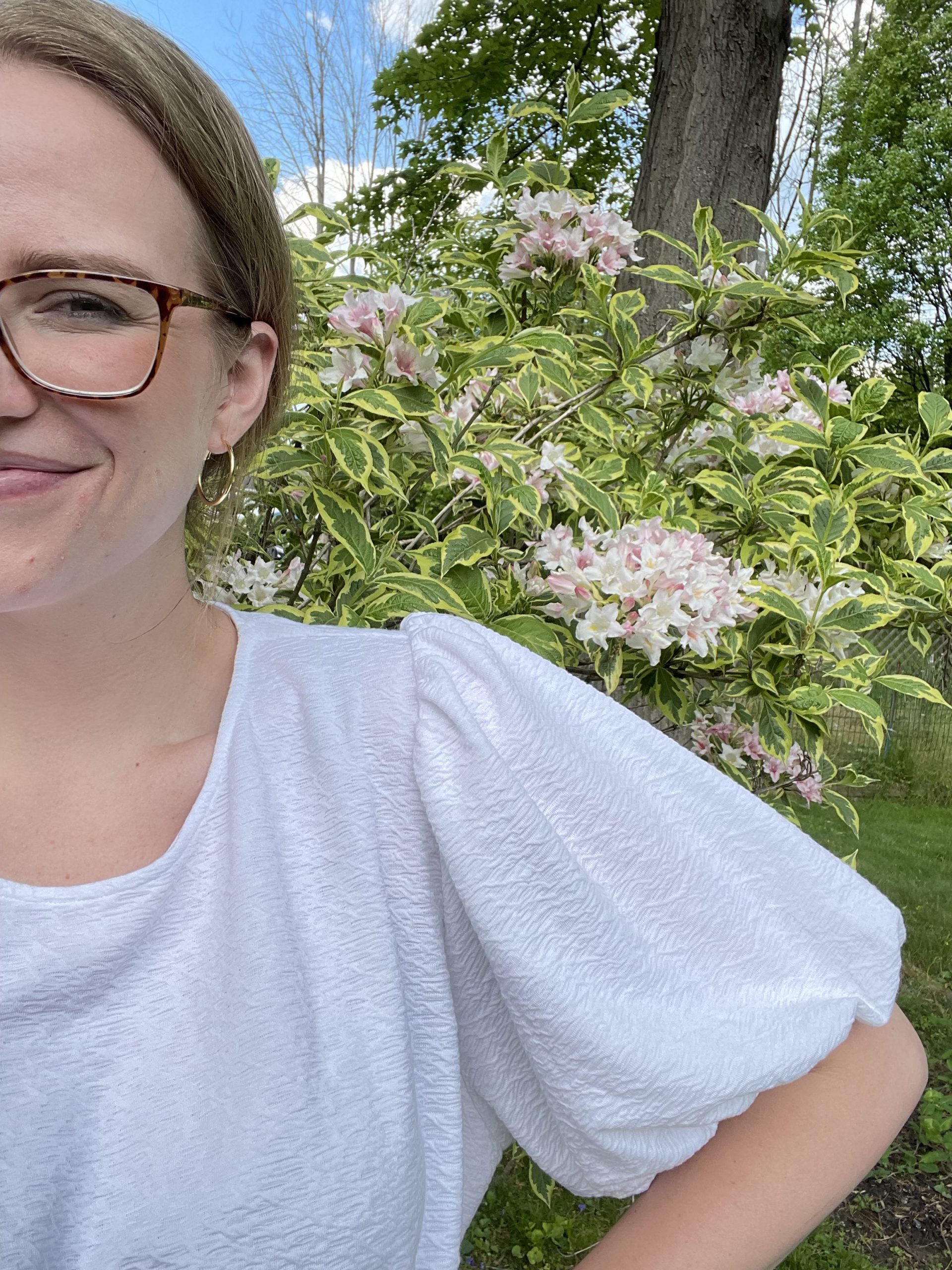 Add a fun touch to your look with puffed sleeves! I love this trend on tops and dresses. It adds a subtle detail to a simple style. I thrifted this top on thredUP, the world's largest online thrift shop! Click the image above to get $10 off your first thredUP order. Shop the world's largest online thrift shop for women's and children's clothing, shoes, accessories.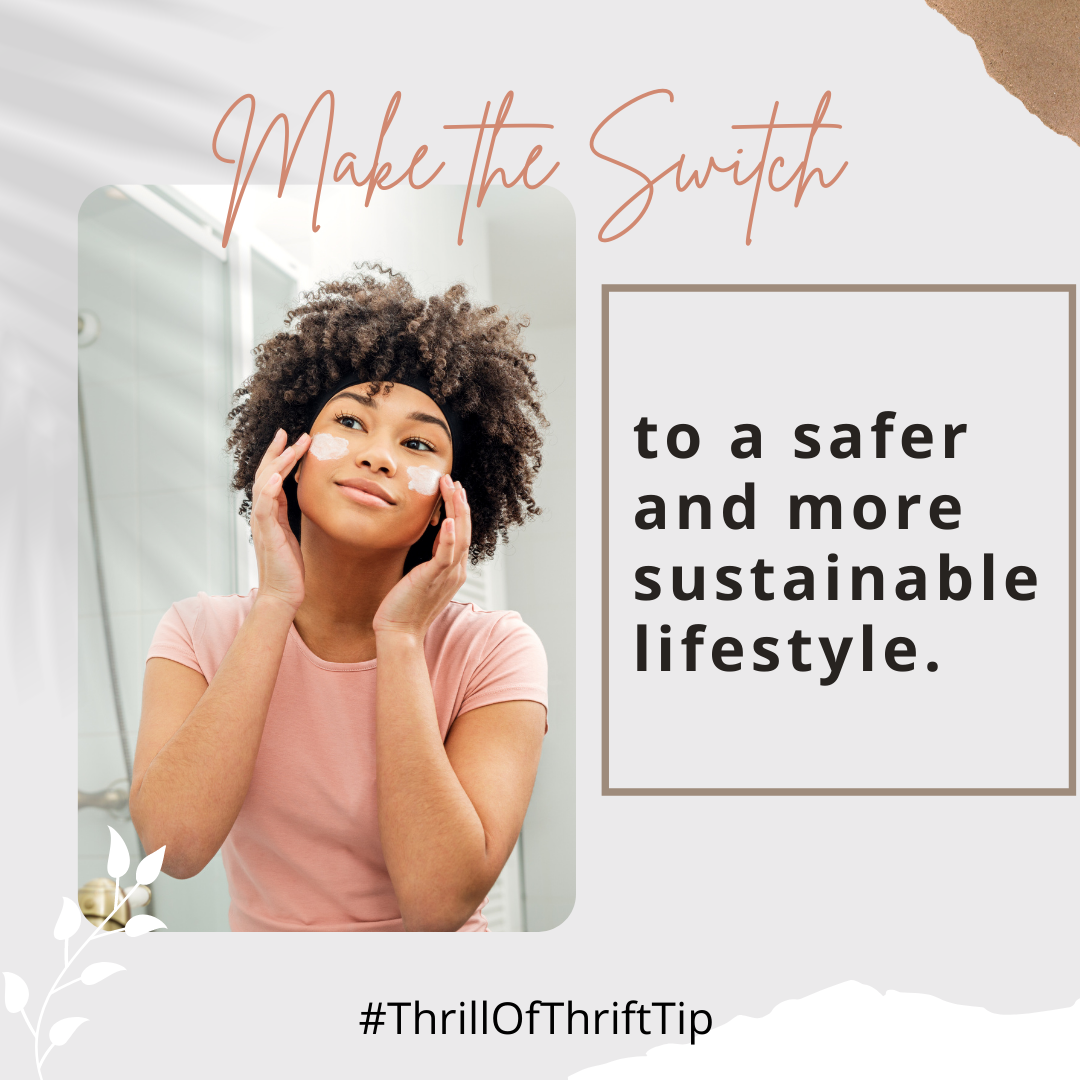 Whether it's switching up your closet with secondhand clothing or swapping out your skincare products to safer ingredients for you and the environment, transitioning to a healthier lifestyle is good all around. When it comes to shopping, I love purchasing from businesses that genuinely care about their customers.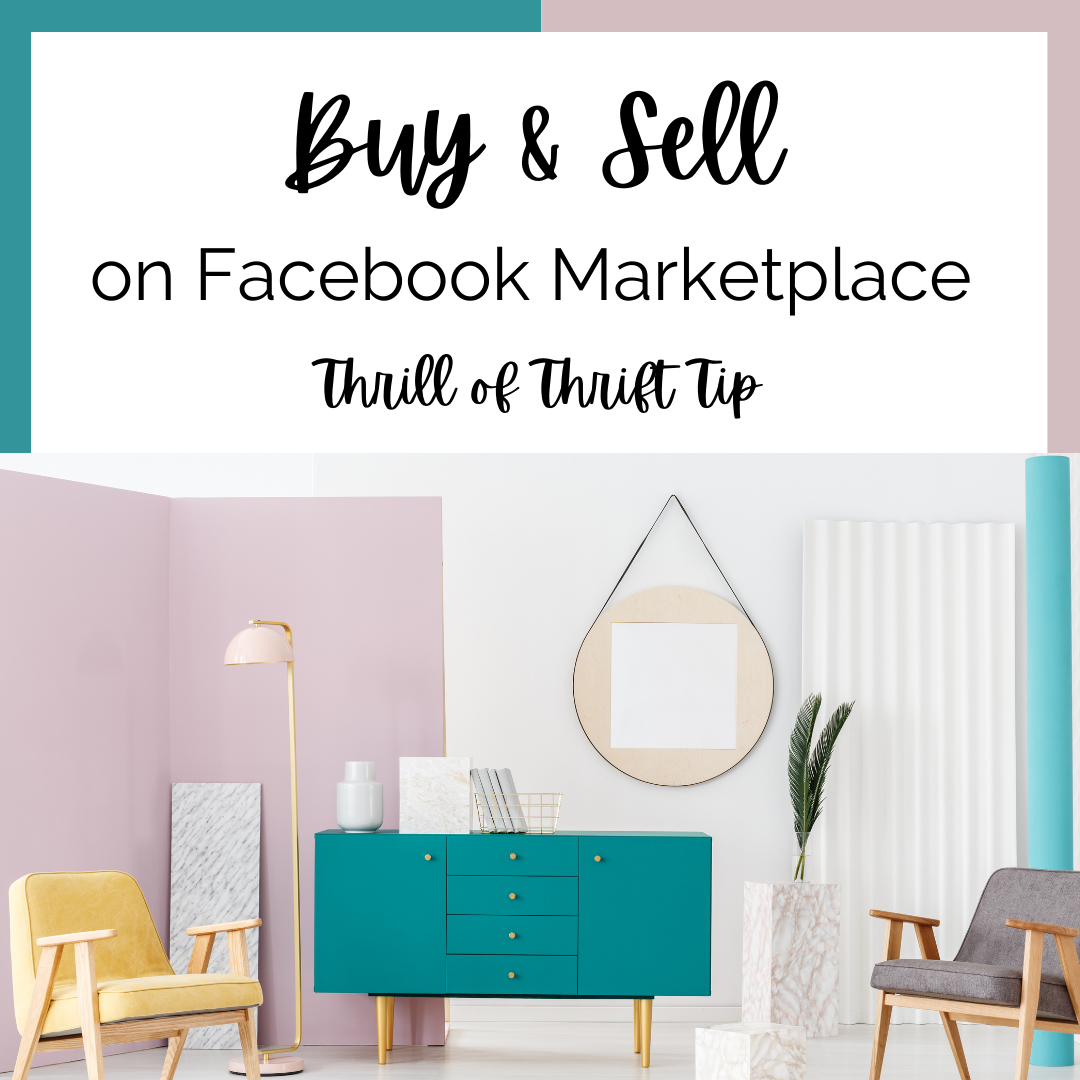 I don't know about you but I have been in the mood to clean and make some cash. Facebook Marketplace is the place to go to sell furniture, home decor, electronics, hidden treasures in your basement or garage - you name it, someone will buy it! Then, once you've decluttered and you got some extra cash, browse through to see if you can find items you need. Click the above image to check out what my friend Liz picked up. Almost all of her furniture in her new house is from FB Marketplace! PRO TIPS: be sure to practice safety measures and never go alone to drop off or pick up an item. Preferably meet up in the daytime in a public parking lot.
By shopping secondhand, you can find unique items, save money, and keep stuff out of landfills. Feel guilt-free to get creative with your thrift shop finds! I picked up these vintage books and glass at Steeple to People Ministries Thrift Shop in Honey Brook, PA. I spent less than $10 total on the items pictured here! Thrift shopping is such a fun, guilt-free way to explore your style with clothing and also your home.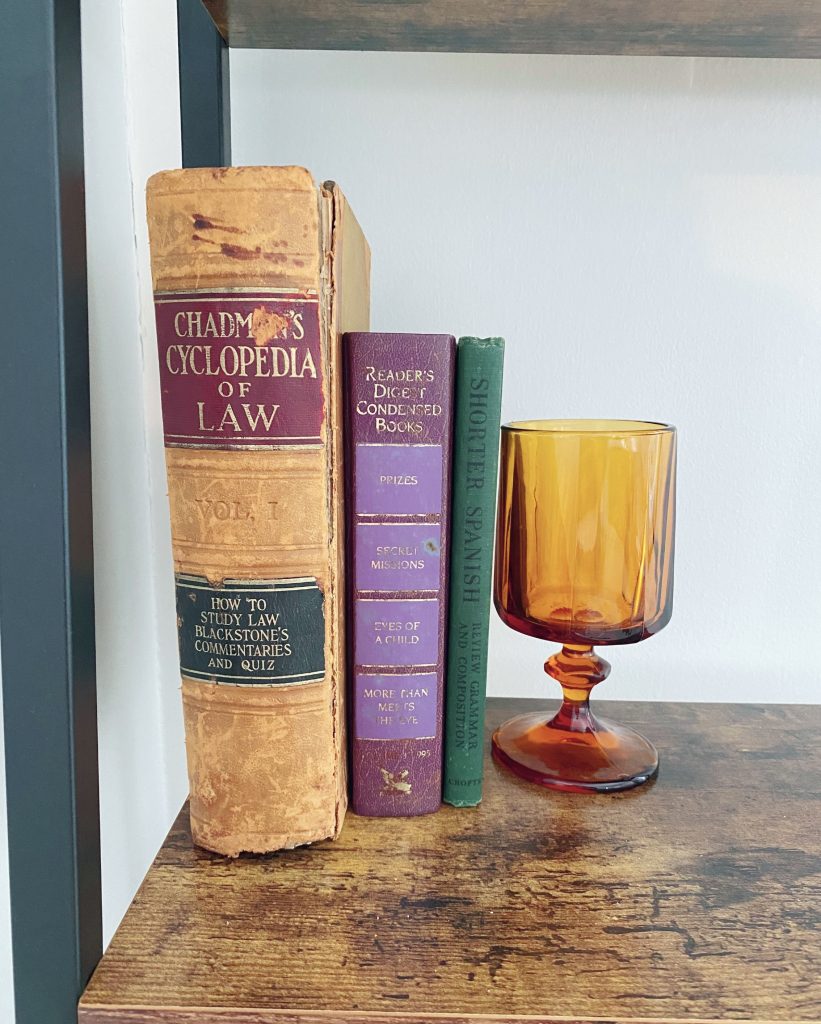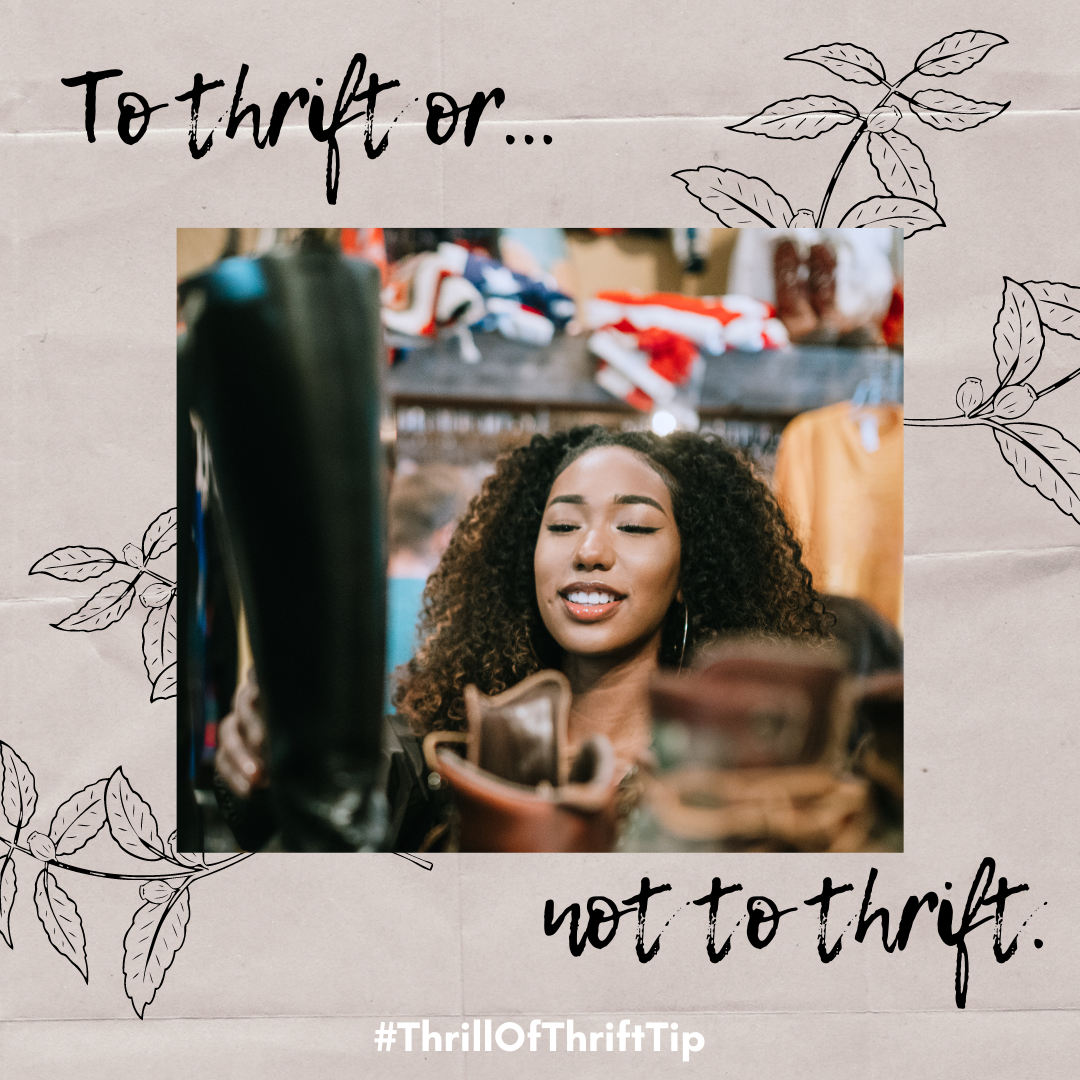 To thrift or not to thrift?​
As shopping secondhand continues to trend in consumer purchasing habits, you might ask yourself "which items should I NOT thrift?" Not to state the obvious, but I would stay away from undergarments UNLESS they are new-with-tags. You can really buy almost anything secondhand as long as you check the condition. It is also totally up to your comfort level! Think before you thrift but also don't forget that you can find many items, including furniture, brand new with their original tags at resale shops and via online platforms like Facebook Marketplace, OfferUp, Poshmark, and thredUP.​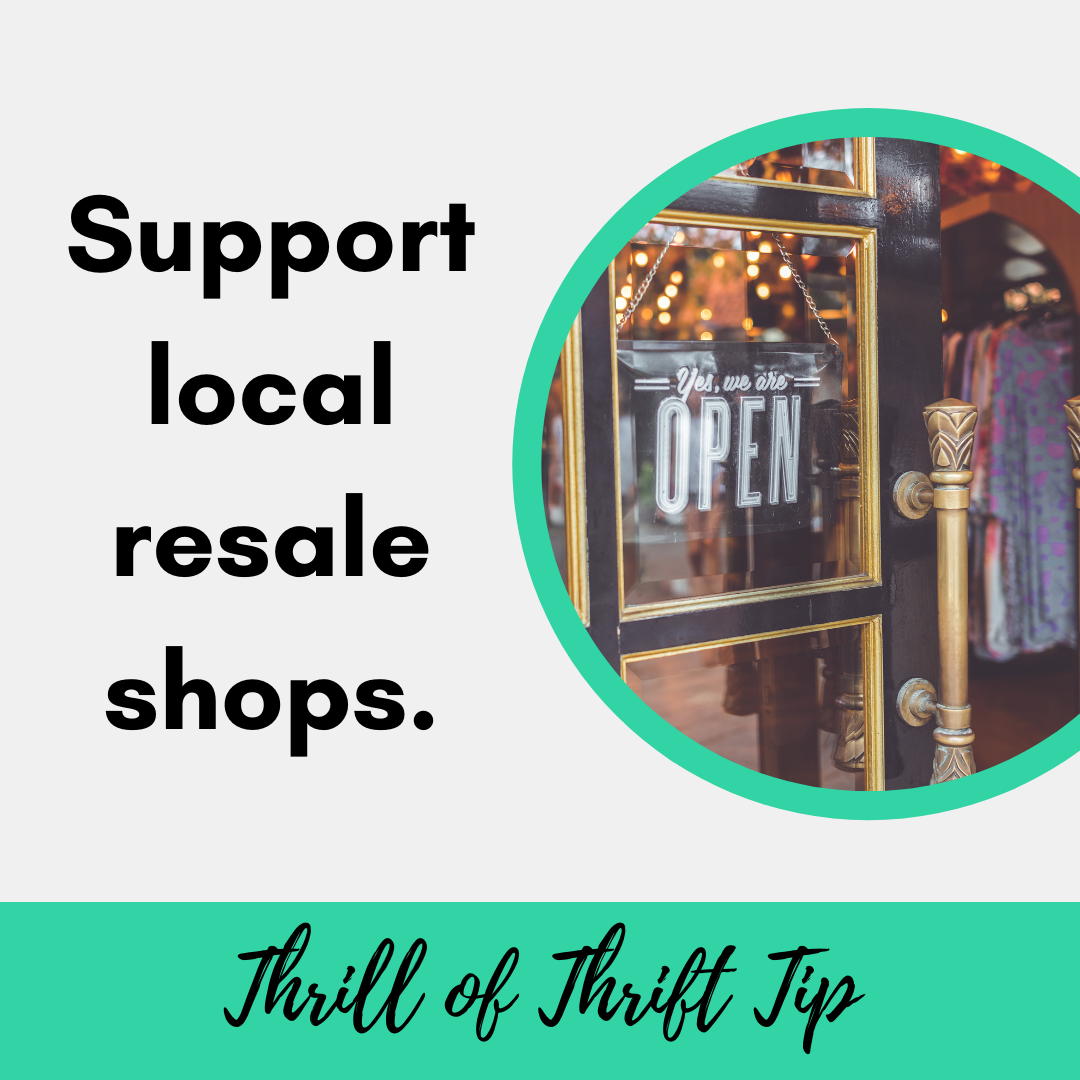 2020 presented a very challenging year for small businesses and I learned how important it is to support local resale shops. Having the opportunity to promote local shops as the Resale Expert for Main Line Fashionista showed me the value of a supportive community. I am so grateful that I was able to work together with the owners of some of my favorite shops to help their stores grow during a difficult time.​